Simple, functional, modern, stylish online store of split systems.

#KUBANSPLITSYSTEMS
Kuban-split system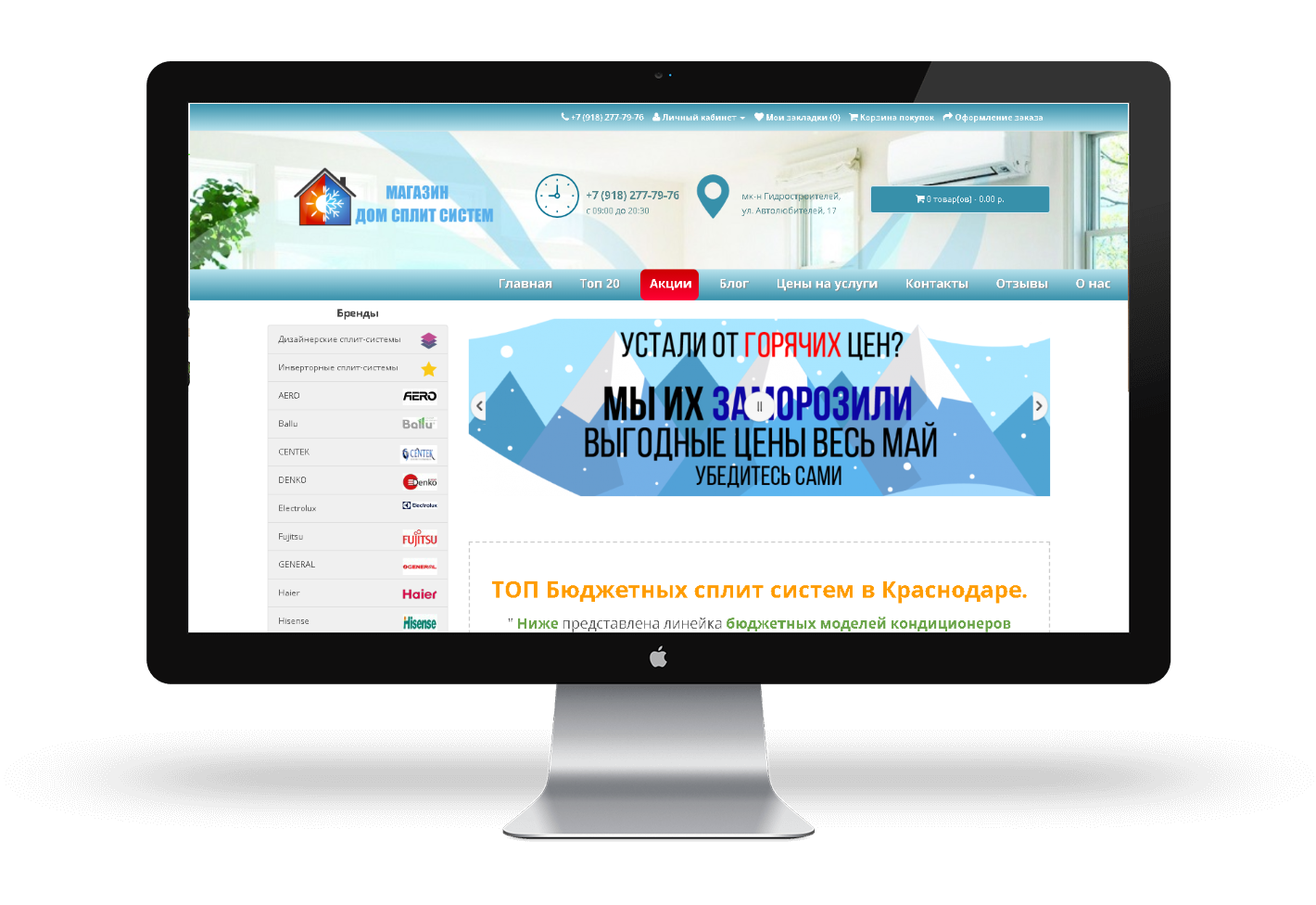 UX/UI + graphic design
Clear and easy-to-read characteristics of split systems.
Anyone who has ever tried to buy complex equipment over the Internet knows how difficult it is to make a choice from a large range of offers. We tried to make the choice and purchase in this online store as simple and simple as possible, which is very important for our customers.
description
The main goal of our client was to allow users to enter the online store and immediately understand what exactly he needs. This is why it is so important that the main page meets all the requirements of the UX/UI. For convenience, various types of communication with the offline store were provided.
Experience
Many
categories
Our UX team visited dozens of competing online stores and analyzed dozens of user reviews to create an online store that meets the needs of even the most demanding Internet users.
We have done a huge amount of work on SEO optimization, which is why the Kubansplitsystem is gaining an increasing number of visitors